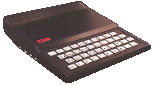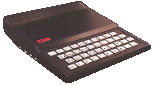 ---
ZX81 NEWS ARCHIVE - PREVIOUS ZX81 NEWS AND DEVELOPMENTS:
---

Last Update - ROS Future Secured! (18th Feb, 1997)

I am glad to report that today (Tues 18th Feb, 1997) the future of the ZX81 Ramdisk Operating System has been secured.
I was trying to keep this quiet but I lost all the masters of the ROS in my hard disk crash last October. Only two other people in the World had copies of it. They were Kevin Baker and Wilf Rigter.
Soon after the crash, I mailed them but unfortunately Kevin didn't have the version I was after.
Wilf is very busy and I didn't hear much back from him about it so assumed it was lost.
I had all but given up hope when I decided to mail Wilf last week to see if he still had it!
He mailed me back to say that he didn't have it on his computer... but he may still have it on his work's computer!
A few days went by until this morning when his mail arrived - together with the master copies!
Therefore, work can continue - I also received back my beta documentation also!
I now have back 100% of what I originally had before the hard disk crash.
Work is progressing on the new website...

Wilf Rigter's Column Launched!

A new column written by Wilf Rigter (the well known and respected Canadian Z80 expert, comp.sys.sinclair contributer / WRX16 inventor etc.) is now on-line and exclusive to readers of this website!
Regular updates are planned and there are already a few projects "in the pipeline" for future articles.
I know there is going to be a lot of interest in this site!
You can read the launch issue now by clicking here!


ZX81 Survey And Free ZX81 Mailing List Service Launched!

For many people (myself included), the ZX81 was their first computer and as such there remains a huge interest in this machine to this day - from people who are still currently using the machine and building hardware projects - to people who run their software on the many ZX81 emulators now available (and in development) - to people who are just browsing the Internet, curious to check-up on this old black box - and whom are sometimes very pleasantly surprised after all these years at what they find!
One thing is for sure, the ZX81 is 17 years old now - and as such the users now - are different to the users back then (even if only in age!) and their needs are different - although their enthusiasm remains the same.
I originally started this page - just to make available my ZX81 games (which had recently been converted over to the PC) to anyone who wanted them. I decided it would be better If I was to "release" them - before anyone else did!
I soon became aware from the large amount of mail I was getting that interest was still very strong in this machine (especially on the Internet - from people all around the world) and in response my page has continued to grow and expand over time!
However, in order to further develop this site, I desperately need detailed feedback from users to obtain information on the current state of the ZX81 scene.
Please take the time to complete this short survey and in turn you will be helping me to decide what I should be providing for you!
In addition you will automatically be added to my free mailing list.
Now you can stay up to date with all the latest developments!

You can join the survey/mailing list by clicking here now!

I would like to take this opportunity to thank everyone who has responded to the survey so far! Every single one counts and it is helping me to build up a very clear picture of what everyone is after!
I will get round to answering all of the questions I have been receiving.
Eventually, I will publish the results of the survey but it is early days yet.
One thing is clear already though - the ZX81 is as I suspected, far from dead and will continue to be kept alive for some time to come by its interesting and staggeringly varied users, collectors and supporters.

First Details Of New Amiga ZX81 Emulator Released!

Paul Daniels (paul@evosys.demon.co.uk) has just sent me a letter in response to me asking him about the Amiga emulator he mentioned in a reply to my ZX81 survey. I asked him if it was true, he was writing one!
"Yes I am, however it's taken about one year so far, starting on an Amiga 500+. It works but slower than a zx81 at the moment. It uses the z80 engine out of xzx with a few changes. I am currently working on including a file system interface similar to Xtender as a number of programs I have use it. This shouldn't take long once I sit down to it.
On the screen side of things, it is a bit primitive. I peek dfile, get the character data from the ROM using the I register and then write it to screen using svgalib. I do have a mass of information for the screen handling from the comp.sinclair.emulate group. All I need to do is make some sense of it and get the emulator to generate NMI and INT interrupts, etc. Its hard going and any light you can throw on it will be greatly received.
I probably know more about the zx81 than I have ever done. I have seen the hires games you wrote for it and I am truly amazed with what you managed to do with it. Any ideas for more games? Personally I think there are no more unique games for the zx81 which haven't been already written. A complete zx81 development system for Linux would be nice.
Paul."
I will post further details on the current state of progress and when and where it is likely to be available, as soon as I have them. Stay Posted!
First Details Of New Acorn RISC OS ZX81 Emulator Released!

What... another one? What's going on?
Yes indeed, this time for the Acorn RISC OS boxes (Archimedes, Risc PC, etc.)
Named '!ZX81', it is in a late state of development and is being developed by Mark Rison (rison@hep.phy.cam.ac.uk).
"It's already working fine. You can load and save in .P format. Most normal games work fine, I can say from limited testing. It even multitasks in a cute little window, if desired.
I'm currently trying to get it to handle high res. At the moment, normal Sinclair video (of course) and Wilf's 1KZXHR work fine."
Now then, this emulator is a bit special! You see it runs all the lowest level Z80 code (including the interrupt routines) in all their glory. This is an amazing technological achievement! Xtender just can't handle things at this level and instead has custom written display routines for the PC - to generate the tv display.
The good news is, I have been working with Mark on how high res is generated and he has now managed to get Rock Crush and Dans Revenge to work! He is now checking that it works with all known high res software.
Again, I will post further details as soon as I get them!

---