Strange But True.. Is Now Available In The App Store!




Latest News:
Strange But True 2.1 And
Strange But True - Free Edition 1.1 Released!
New facts added to both versions!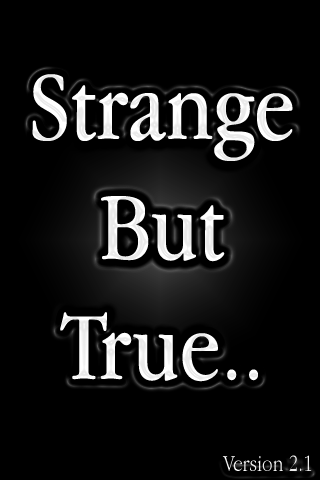 Strange Facts You Would Never Have Believed...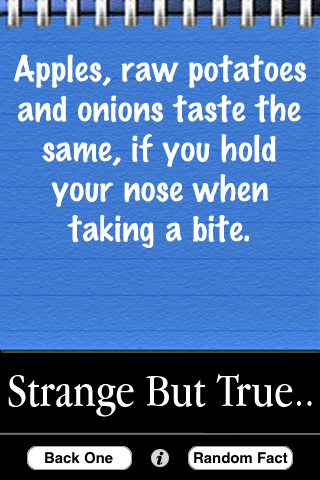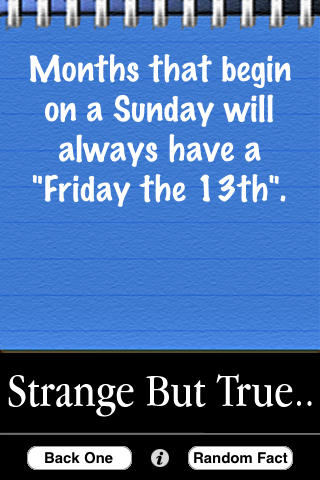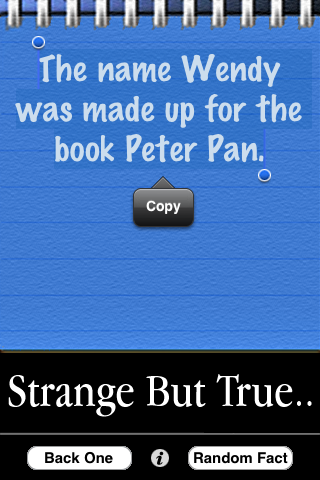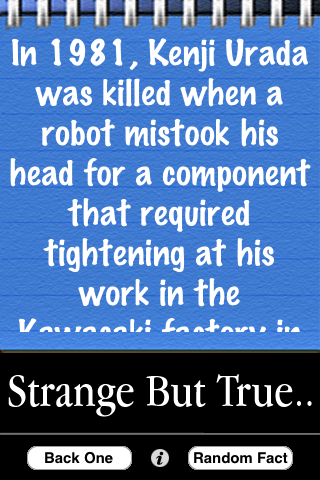 Learn a new fact every day!!
Learn hundreds of new things about the world around you!

Impress your friends by dropping unusual facts and figures into casual conversation!

Learn a new fact every day!!

"Strange But True.." has a database of hand picked unusual strange but true.. facts, one of which will appear randomly at start-up.

Shake the device for the next random fact to appear or click the button at the

bottom of the screen to go to next random fact - or go back again if you want!

You can copy/paste the definitions elsewhere...

We think you will enjoy this fun app - Use google to follow up your research and knowledge!


Whats New In This Version?

* Version 2.0 features an overhauled much larger database.

* New optimized shuffling algorithm - you won't get the same facts appearing next to each other any more!

* The new random shuffled database held in memory can now be accessed both forwards and backwards.

* Memory leaks fixed and stability improvements made.

* Factual mistakes fixed in the original database.
Strange But True.. - Support Information:
If you require technical support, please click below to send us an email.