Pocket Arthur Is Now Available In The App Store!

<![if !supportLineBreakNewLine]>
<![endif]>




Latest News:
Pocket Arthur 1.1 Released!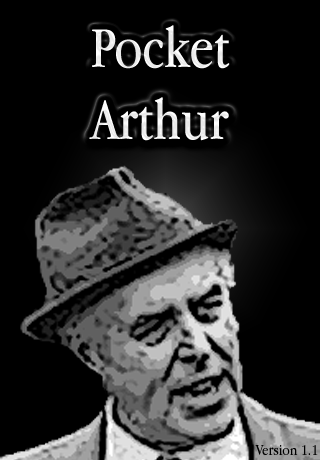 Would You Buy An App From This Man?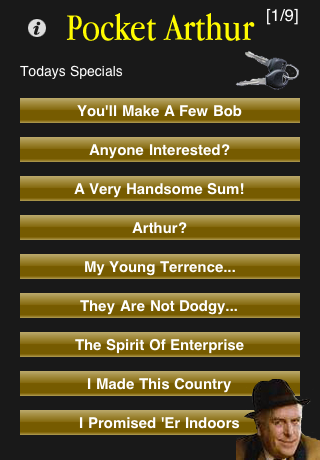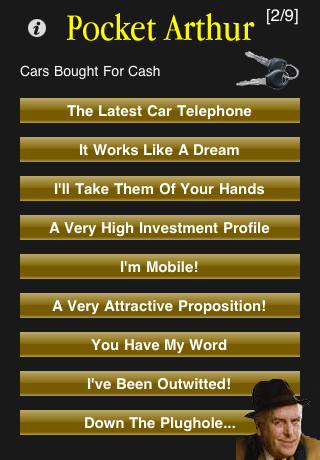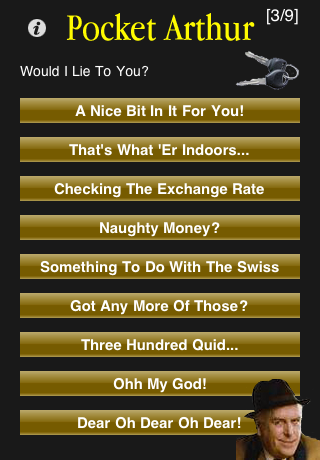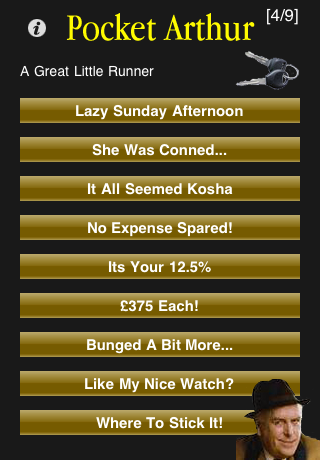 Go on.. You know you want it!!!
Relive the classic sayings and nuggets of business wisdom of TV's famous Arthur Daley character...

Just look at this app!

I mean - just look at it!!!

One careful owner. Hardly ever used... Honest! Would I Lie To You?

After All I've done for you!

What would 'Er Indoors say about this?

I Don't Know...

This is a genuine bona fide bargain what you have here in front of you - feast your eyes on the screenshots...

A true one of its kind...

This app could change your life you know! At only 59p as well...

Go on 'ave a larf!!!

Terry? I don't think he's buying...

Sort 'im out will ya...

Ahh. You've come round... That's more like it my son...

You'll love it honest!!

Roll up roll up - special offer - this week only!!!

9 Screens of pure auditory delight!

Click the dodgy car keys to move around the sound boards (or swipe left and right over the words Pocket Arthur).

The wittiest quotes are reserved for the icon at the bottom right of each page however!!!

Hours of fun guaranteed for all!

* Pocket Arthur is compatible with iPhone and iPod Touch running OS 3.0 and later.
If you don't hear any sound, please check your sound level and ringer disable button.

**** DISCLAIMER ****

All copyrights owned by the original owners.

The small charge for the purchase of this software is to cover the costs of development and hardware only.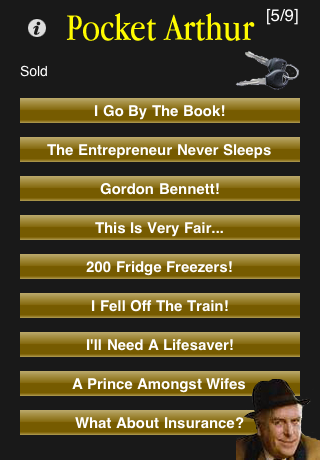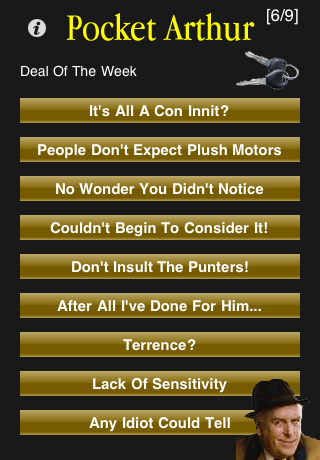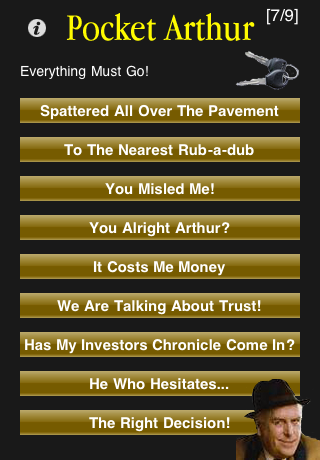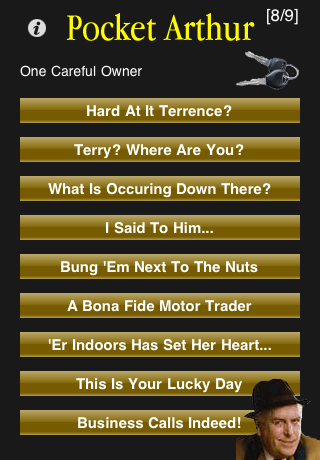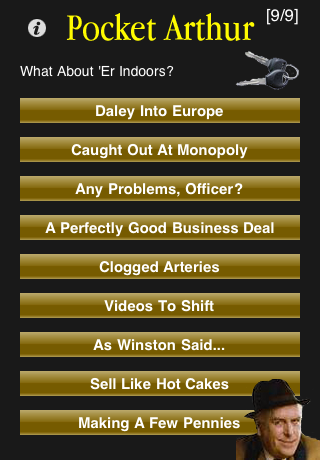 Pocket Arthur - Support Information:
If you require technical support, please click below to send us an email.